Feminist Friday – man enough to be feminist?
Each week the Fawcett team will be scouring the media and blogosphere to bring you our top five essential feminist posts from the past 7 days – the good, the bad and the ugly… This week's top picks (in no particular order): 
This week EVERYONE has been talking about Emma Watson's speech on feminism at the United Nations. If you have been hiding under a rock and you haven't seen it yet, in her first major public appearance as a United Nations Women's Goodwill Ambassador, Watson launched the HeForShe campaign, extending a 'formal invitation' to men and boys to join the feminist fight. You can watch the speech here.
Owen Jones wrote a heart-felt response for the Guardian about why the invitation needs to be firmly grasped – in solidarity with women, but also because men suffer at the hands of sexism too. Read it here.
While Mia McKenzie (Editor-in-Chief of Black Girl Dangerous) was more critical, arguing that it is absurd to suggest that men aren't involved in the fight for gender equality because "women simply haven't invited them and, in fact, have been unwelcoming." Instead, she argues it's because "men benefit HUGELY (socially, economically, politically, etc. infinity) from gender inequality and therefore have much less incentive to support its dismantling…" Read the blog here.
Meanwhile celeb feminist man Joseph Gordon-Levitt, who has definitely benefited from everything Mia discusses (and would probably admit it), has made a video about what feminism means to him, and why he is proud to call himself a feminist. Watch the video here.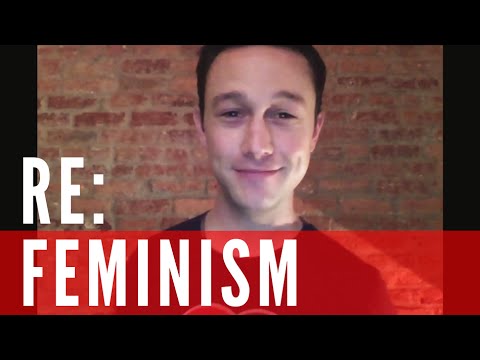 And finally, we were interested to read Matthew Stadlen's description of his transformation into a feminist (with the help of our co-campaigner Laura Bates from Everyday Sexism): Read the article here.
What do you think of Emma Watson's speech? Do you think we might be turning a corner where men get behind feminism in their masses? Let us know you thoughts!
Share this page: